How To Create Alternative TV
How To Create Alternative TV
Dates:  July 31 – August 21, 2023
Have you ever thought about creating a reality TV series? There are so many formats that creators can design around like:
Music Competition Reality
Competition Reality
Docu-Soap
Occu-Soap
Docu-Series
Structured Relationship
Makeover
Adventure/Exploration
Game Show
Topical
THE LESSONS
Day 1.  Developing An Idea
Day 2.  Connecting To The Viewer
Day 3.  Working With The Formats:  Building A Clock
Day 4.  The Marketplace:  Finding A Home For Your Idea
Day 5.  Partnering & Pitching
Day 6.  Loglines, The Deck and Making a Sizzle
Day 7.  Reality On A Budget:  Money Matters
Day 8.  Scripting The Unscripted
Day 9.  Technically Speaking:  Applying The Right Tools To Make Your Show
Day 10.  Talent:  From Hosts to Housewives, Where Do They Find These People?
Day 11. Your Plan For Marketing Your TV Project!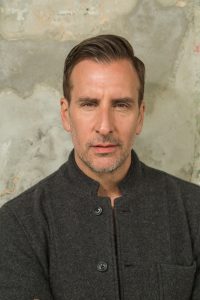 YOUR INSTRUCTOR:
Brian Unger started his career in reality TV as a producer of real things — at CBS News headquarters in New York.
He went on to become a founding producer and correspondent for The Daily Show at Comedy Central. He later went on to produce and host series for Discovery, History, H2, Travel Channel, National Geographic, and directed series for HGTV.
He has developed series and pilots for Comedy Central, FOX, MTV, and IFC. As a host and commentator he has worked for FOX, CNN, MSNBC, NPR, PBS, NFL, andTelePictures.
Reviews
Detailed Rating
| | | |
| --- | --- | --- |
| Stars 5 | | 0 |
| Stars 4 | | 0 |
| Stars 3 | | 0 |
| Stars 2 | | 0 |
| Stars 1 | | 0 |