Join Us As Chris Soth Analyzes "THE INTERVIEW" With The Mini-Movie Method!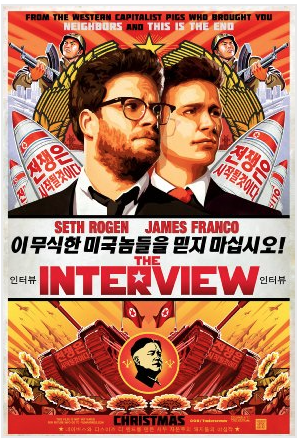 In this FREE Teleclass, Chris is going to give away the secrets to his acclaimed Mini-Movie Method — The same step-by-step process he used to create and sell his screenplay for $750K!
As he does, he'll show the deeper structure of the comedy, THE INTERVIEW.
In this rare, LIVE phone interview, I'll be asking Chris to spill the beans on EACH of the eight sequences, or "Mini-Movies", that make up a successful screenplay – including:
All 8 Mini-Movies…and we'll breakdown the movie "THE INTERVIEW

.

".

The two vital ingredients you need to create tension — the key to an extraordinary screenplay.

What MUST happen in Act One for the rest of your story to succeed.

How to avoid the typical writer's block of Act 2 by breaking it down into 4 Mini-Movies.

How to leave the audience completely satisfied with your ending.
PLUS, I'll take one of YOUR loglines and have Chris create the entire movie right on the call!
Once you hear the details of the Mini-Movie method, you'll never get stuck on structure again. But please register quickly, there are only a limited number of spots available for this call.
I'd love for YOU to be one of those people who gets to join us. Here are the details:
Date: Saturday, January 3rd, 2014 at 12:00 pm (noon)
Time: 12pm (noon) Pacific Standard Time
b7b0d7b238e110da602fcf21d939e27a