Recommended Screenwriters
THE LETTERS, a biopic on Mother Teresa from writer/director William Riead
December 4, 2015

Posted by:

jennamilly

Category:

Interviews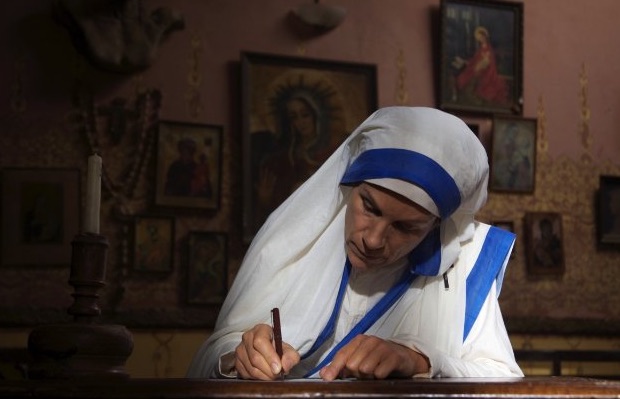 Do you need divine intervention to write and direct a film about Mother Teresa? William Riead didn't think so, although that's not what he kept hearing while making The Letters, the new biopic about the life of a nun who dedicated her life to helping the "poorest of the poor" in the slums of India.
Riead came up with the idea after reflecting on the terrorist attacks of September 11. "On a scale of one to 10, if 9/11 represented evil… on a scale of one to 10, Mother Teresa represented good." That's when he thought someone should make a movie about the nun and her life work to combat the feelings of terror that came during this time of recovery in America.
During Riead's research he came across many interesting facts about Mother Teresa's work, but also started to discover that there was very little known about her private life. After coming across a set of letters she had written to her spiritual advisor, it became clear that the work she did in the slums had a tremendous affect on her – and often times in a negative way. "She suffered," says Riead. "And in my view, and in my own interpretation, was not a happy person. I think she was very depressed. She would go out into the slums and see people dying in the streets and there was nothing she could do about it. She would go back at night and she would pray."
But this didn't seem to be enough. The Letters tracks the life and work of Mother Teresa during her time in Calcutta, India, and she dedicated her work to serving the poorest of the poor. ScreenwritingU sat down with Riead to hear about writing, directing and understanding the power of god when it comes to an act of kindness.
The Letters stars Juliet Stevenson, Rutger Hauer and Max von Sydow and releases into theaters December 4.
Photo credit: Big Screen Productions V