Recommended Screenwriters
What Goes in My Query Letter?
January 17, 2010

Posted by:

HalCroasmun

Category:

Articles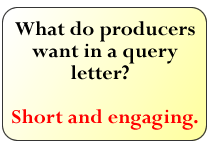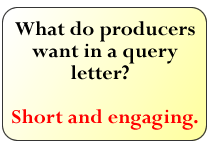 Mr. Croasmun,
What goes in a query letter? How many requests should I expect from a blast service?
Narda
Hi Narda,
I've heard people give percentages (1% – 5%) as some kind of average for what to expect from blast services. But that assumes that every script has the same quality pitch, which is hard to believe.
What I do know is that the two things you have within your control are the most important — how you write the query letter and how you write your script.
When I asked agents and producers what they wanted most in a query letter, the #1 answer was "short." All of the four steps below can be done in about 1/2 a page.
Lead with a hook.
A one-paragraph synopsis of the story.
A short (1 or 2 lines) bio that gives you credibility.
Request to send the script — May I send you the script?
Short is extremely important. You want them to be able to read your query letter in a glance. But there is one other thing that I believe is even more important…
…Writing that intrigues or incites curiosity.
That is the key to getting producers and agents to request your script.
Short and engaging.
You can pitch your story in many ways and you need to find the one that will be most interesting. Do that and you'll get plenty of requests.