Articles
Our news & Events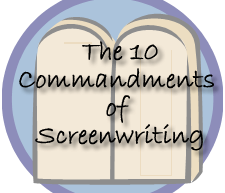 The New 10 Commandments of Writing Screenplays.
Most people know about writing screenplays, but if you break these commandments, your soul will be damned to eternal amateur-damnation……Or maybe it'll just be a bit more difficult to become a pro. Either way, you'll want to really consider these guidelines as you write or rewrite your screenplay.Writing Screenplays By Commandment1. Entertain us…or it's over!Entertainment is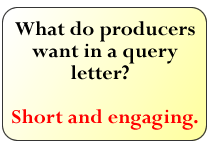 What Goes in My Query Letter?
Mr. Croasmun, What goes in a query letter? How many requests should I expect from a blast service? Narda Hi Narda, I've heard people give percentages (1% – 5%) as some kind of average for what to expect from blast services. But that assumes that every script has the same quality pitch, which is hard