Recommended Screenwriters
Feb. 6, 2013: Vincent Fahy Signs with L.A. Agency!
February 6, 2013

Posted by:

cherylcroasmun

Category:

Success Stories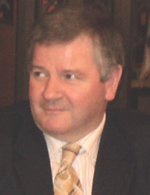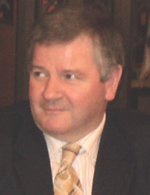 Screenwriter Vincent Fahy (ProSeries 30) has signed with The Monteiro Rose Dravis agency. Monteiro Rose Dravis' client list includes Suzanne Collins, writer of "The Hunger Games", and Brian Zelznick, writer of HUGO.
The representation came about through a collaboration inside the ScreenwritingU Alumni. Originally, Vincent had been hired to write the Cindy McCoy "Roller Derby Queen" story. With a request from McCoy for a biographer, Vincent recommended Karen Mueller Bryson (ProSeries 21), who ultimately wrote the book "Hell on Wheels: The Incredible Story of Rookie Roller Derby Queen Cindy McCoy".
Karen brought in Lee Tidball (ProSeries 15) to create the graphic novel. And Lee took the project to his agent…who then read Vincent's screenplays and signed Vincent! So the collaboration went full circle.
It is a great example of how people work together inside the SU Alumni!
Congratulations to Vincent on obtaining an agent, and to Karen and Lee on their successes.